What I packed for a year of traveling the globe with a baby and preschooler
Sometimes I like to think that I am brave; that I have taken risks and seen much of the world. I AM WOMAN, hear me ROAR!
Then I speak to people like Jo Forel, who recently returned from a year of backpacking the world with her husband and two very small children (see her wonderful journal, Little Wander) and I think about how much stress I have about the idea of taking my daughter to Vegas a few hours away to visit my husband's Mom. I realize that, in fact, no; I am not a brave, strident woman of the world. I'm just a regular mortal who is perhaps slightly less anxious than some about dirt and new people.
But Jo is a fearless guru of epic proportions, even though she is also very British and would shrink into her shoulders if I told her how in awe of her I am. So instead I only told her she was very cool and asked for an interview, and here it is.
Firstly, tell me a little about your family. Who are you guys? What are your backgrounds?
Hi! We're Little Wander, a family of four who packed our bags and took off on a year-long round-the-world project. I'm a senior copywriter and writer who's been working in advertising for fifteen years, while Lori is an art director and producer of creative food events. And we both really (really) love to eat. Olivia is five years old and loves David Bowie, purple stuff, and crispy chicken skin. River is fifteen months old and loves great salsa, bad techno, and every single dog within a ten mile radius.
We shoot and write about kids, food, and travel on our blog at www.littlewander.io and are researching several creative projects while trying not to kill each other.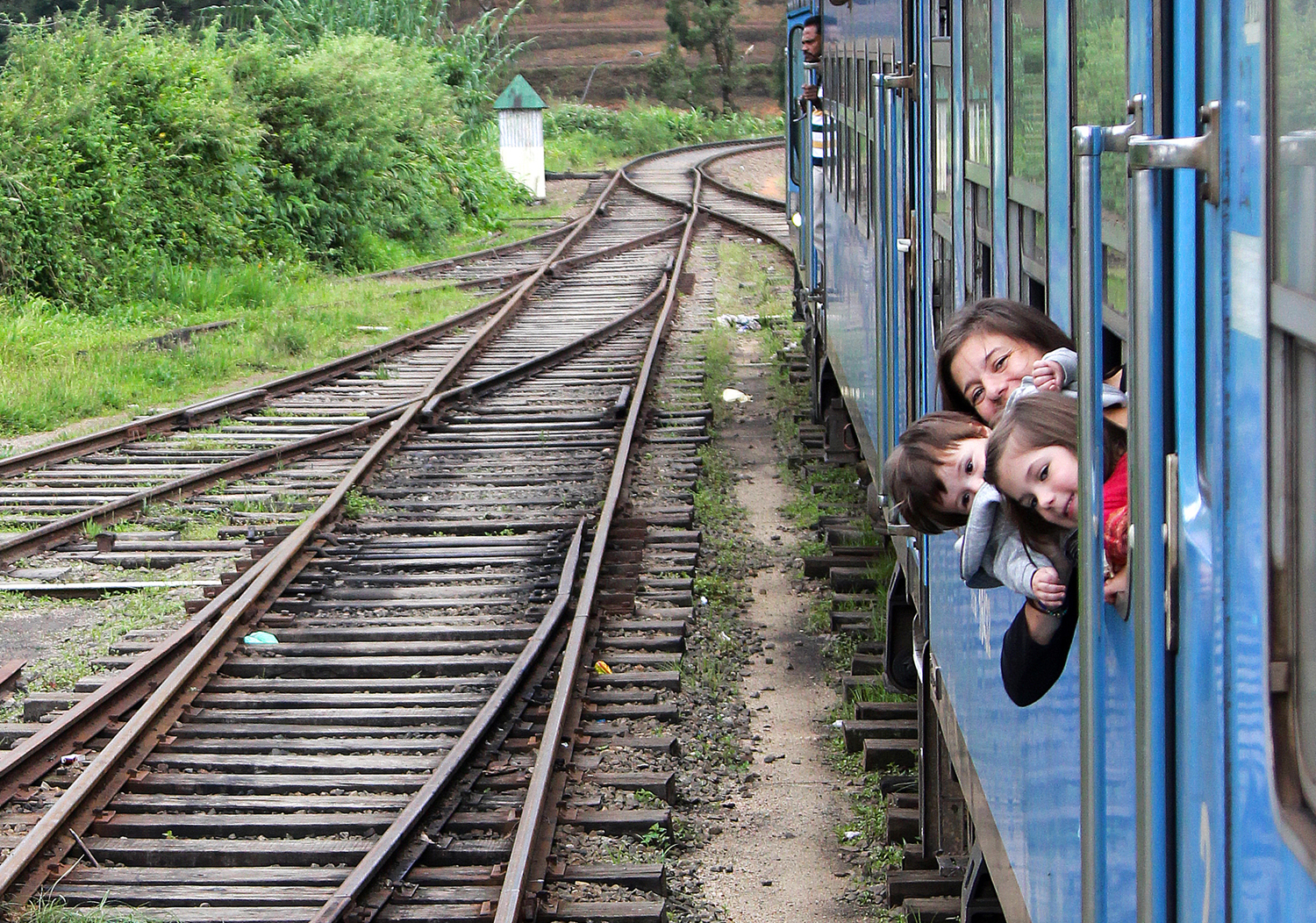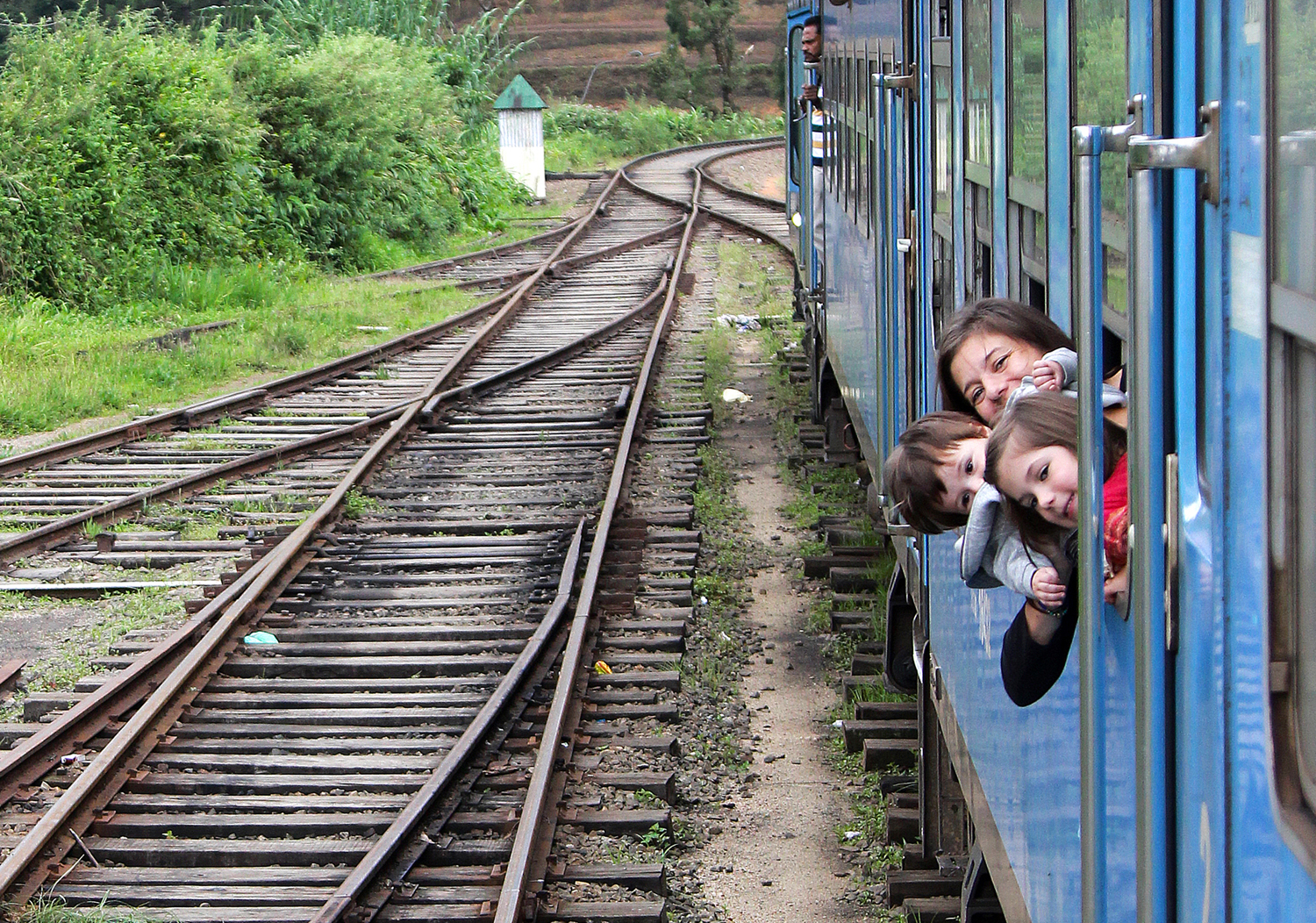 How old were the kids when you decided to hit the road?
The decision was made before even becoming pregnant with River, but when we left he was six months old and Olivia was four years old. That sounds so little now, but that's what happened.
What the hell inspired you? Where did you go?
We'd always wanted to do it. To show our kids the world. To spend some proper time together as a family, not just a snatched fortnight in the sun. And ultimately, the time was right. Lori and I were both working freelance at the same time for once, I'd have been on maternity leave for the majority of the trip so wouldn't be working anyway, and Olivia was due to start school in reception class. Well, it turned out that reception is optional until the term after your kid turns five, so we decided to teach her and her baby brother differently, on a one-year trip full of new people, new cultures, new places, new animals, new tastes and new perspectives. Because if you ask us, travel is genuinely the best education a kid can get.
Lori and I were determined to be productive work-wise too. We didn't want our year to just be seen as one long holiday. And we had a drawer full of personal projects that we wanted to do together and which required extensive travel to research, so we bit the bullet, bought the tickets, and off we went.
We flew from London to Kathmandu on September 10th, 2017. We spent a month in Nepal, a week in Delhi, then a road trip around Sri Lanka, followed by Thailand, Vietnam, Cambodia, Singapore, Sydney, Chile, Mexico, and a few daiquiris in Cuba before heading home. We're now spending a few weeks of life-sorting in London before hitting the road again, driving through France, Switzerland, and Italy for the rest of the summer.
Did you ever second guess yourself? Was it ever so awful that you wanted to return home?
Hell yes. On the first morning, River was on the bed in Kathmandu, which was fine as he couldn't roll. Except he could. At the point when I was stood on a Kathmandu street corner, clutching my tiny crying baby with a bloodied nose, waiting for our lift to the hospital, I was done. I could honestly have flown home there and then. But then I reminded myself that this stuff happens wherever you are. And then River flirted with the nurses. And we nicknamed him Jake LaMotta. And then we got on with it.
There have been other awful moments. Lori's knee ligament disintegrating. Lori lying on a hospital bed after major surgery. Olivia unable to cope with one more person grabbing her face in the street. Me, at 5 am in Chile, crying down the phone to the school admissions lady while she told me we might not get a place before term started. Arguments, stress, heat, language barriers. Travelling with kids is incredible, but it's also incredibly tiring. We are so proud we stuck it out.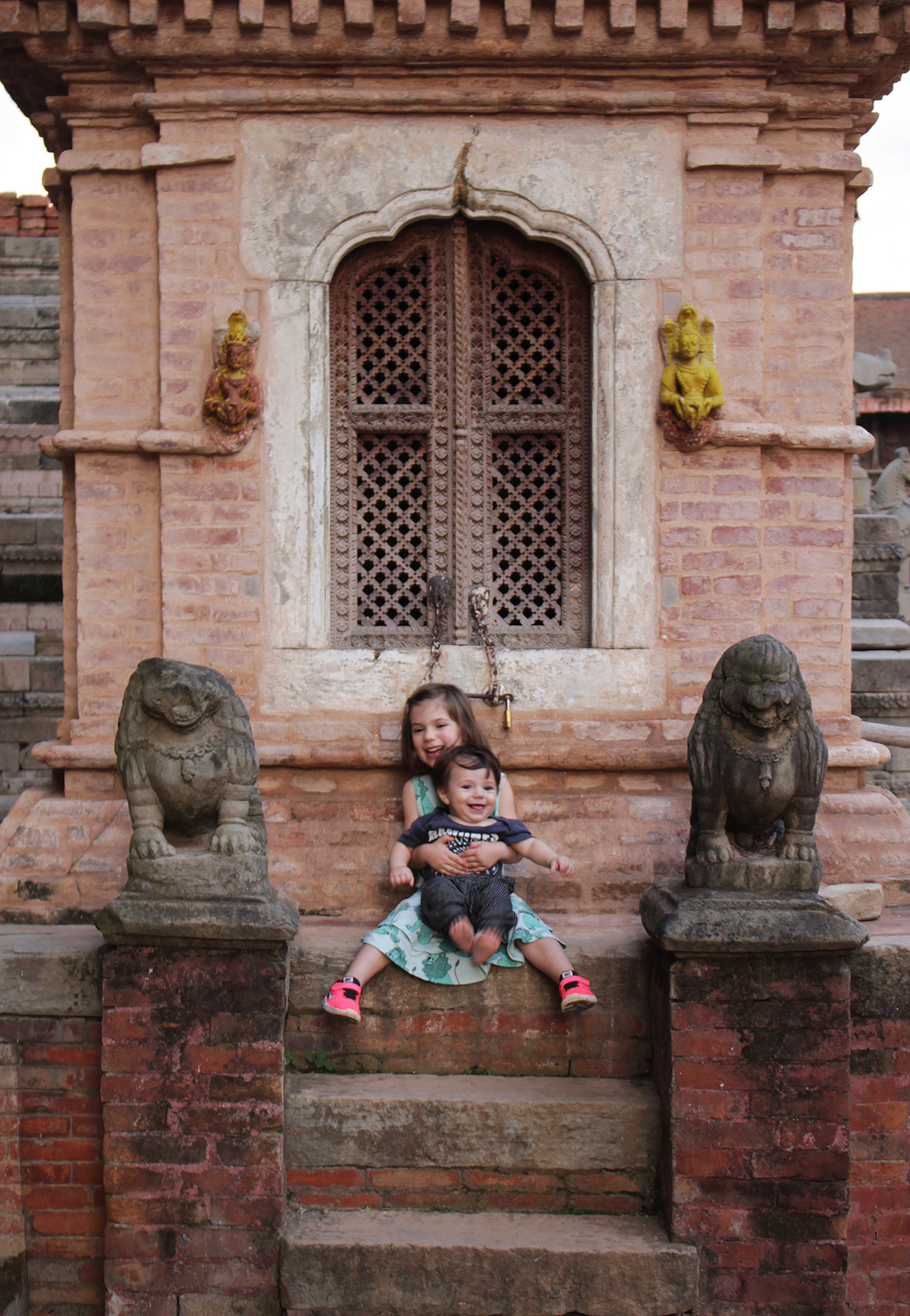 At the point when I was stood on a Kathmandu street corner, clutching my tiny crying baby with a bloodied nose, waiting for our lift to the hospital, I was done. I could honestly have flown home there and then. But then I reminded myself that this stuff happens wherever you are.
What was the most amazing moment that made it all worthwhile?
It sounds like a huge cliché, but there are too many to choose from. River dancing salsa with the band in La Floridita in Havana. Olivia eating crickets on the Khao San Road. Walking with elephants, floating near whales. Eating in alleyways, night markets, tea plantations and beach shacks. Laughing like idiots with each other about nothing in particular, in our Chiang Mai living room over a bowl of pasta.
Would you recommend it to other parents?
Without a shadow of a doubt. A lot of people travel, then grind to a sudden halt as soon as they have kids. We don't believe that life is over because you reproduced. You just have to be flexible, sympathetic, ready to drink a lot of coffee and in possession of some common sense.
And now for the part I really don't understand: How do you backpack with small children? I can't even backpack for a weekend on my own.
Well, firstly, backpack is a strong word. Our suitcases have wheels, thank Christ. We stayed in one hostel, ironically called "The Best Hostel" in Sri Lanka's hill country, and it was so bad I found Lori sincerely apologizing to Olivia for taking her to such a horrible place, while she brushed her teeth next to a bathtub that looked like something from Breaking Bad. So we don't hostel so much anymore. We do travel spontaneously though, only really booking ahead in brief fits of organization, or when it's the kind of place that fills up fast and we are hell bent on doing, like, a boat trip on Ha Long Bay, or the Octagon near Kandy. We change up the kind of places we stay in, with different benefits along the way. It might be a hotel with a pool, or an AirBnB with a kitchen for the necessary dose of pasta after a week of Thai street food, or a family homestay where we can really live with locals and get under the skin of a place.
What was in your bag?
A lot of stuff! Having said that, we were laughing as we flew back into Gatwick because there were tonnes of families returning from their week in Cancún with twice the luggage and half the kids we have. We're far from minimalist super-packers, but we're definitely getting better.
We took enough clothes to last at least a week, purely because we'd rather be visiting an incredible temple or eating dumplings at a night market than spending that time dealing with laundry.
With Olivia, we gave her responsibility for her belongings. We bought her a purple rucksack and asked her to choose what she wanted from her London bedroom full of toys. Then it was up to her to carry it. And you know what? She chose brilliantly.
What are your tips for travelling light with kids?
Don't take things you care about too deeply, and be prepared to shed stuff as you go. For example, as River outgrew his clothes and toys, we handed them down to local parents. There were also certain things we thought were brilliant ideas, like a clip-on buggy fan, which turned out to be massive and useless as River would just grab it all of the time. Or a bug-repelling sleeping bag, which never made it out of the packaging because every country was too hot to use it.
Take games that last forever (I'm looking at you, Monopoly) and pack your iPad with bedtime stories and apps you don't hate. We've been reading Matilda on ours recently and she's completely in love with it.
Can you tell me 5 can't-live-without items?
-Thule luggage. It's beautifully designed, incredibly well-made, and the hand luggage fits onto the suitcase handles so we could wheel everything around very easily. The Subterra cases are split in half too, so you can put clothes in the mesh side and "things" in the other. It's the most organised I think we've ever been!
-Ergo Baby 360 Cool Air Mesh baby carrier. River was basically attached to me like a baby kangaroo for the whole nine months, and I didn't get a backache once. It's also brilliant for warmer climates, as it lets the air circulate a bit. Oh, and it made him sleep. Magic.
-Phil & Ted's Traveler cot. Part-time baby bed, part-time baby jail. Also, it's crazy light and looks great.
-BabyZen YoYo stroller. For naps, airport runs, or any time you hit the jackpot and find a flattish pavement. You can put it in the overhead lockers on the plane, too.
-SkipHop changing mat. For every aeroplane nappy explosion, missing changing table, or questionable toilet floor, this thing saved us.